Learn exactly how to move on from the past!
Tune in for my next Signature Series Talk, space is limited!
Do you feel lost or confused as to how best to go about recovering from sexual abuse? Are you worried that the support you are getting might be hurting more than helping?

Do you feel like you are actively, conscientiously doing the work of recovery and yet don't seem to be making any progress?

I personally know how frustrating it can be to want to heal from the pain of sexual abuse and yet nothing you are doing is working. But you don't have spend another minute wasting your time, emotions, and energy beating your head against the wall and feeling defeated.

During this teleseminar, you will learn about the three stages of recovery, how to identify which stage of recovery you are in, what the goals of recovery are for each stage, and the types of support to seek out based on where you are in your journey.


As a result, you will:


Feel confident that the type of support you are receiving aligns with your current needs
Understand what to focus on at each stage so your energy and time isn't wasted
Receive a roadmap to the resources and support that will help you at each stage
Gain insight and hope that healing is possible

As a special bonus, I will leave time at the end of my talk to answer your questions, so be sure to join the call live. If you are not able to join us live, go ahead and register and you will receive the recording.


This call is perfect for you if:

You are frustrated because you feel ill-equipped or unsure of how best to heal. You desire clear strategies and techniques that will help you reconnect with your genuine self in order to move on with your life and be the person you were meant to be.

It is my hope and desire for you to be able to make radical and amazing changes in your life as you take back your life and realize your ability to make powerful choices about who you are and how you live.

See you there,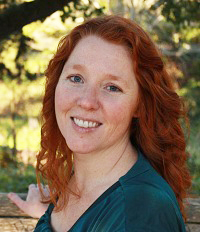 You will also receive a complimentary subscription to my monthly newsletter, and as a special gift for signing up, you can download right now your excerpt of Beyond Surviving: The Final Stage in Recovery from Sexual Abuse.
Rachel Grant is a Sexual Abuse Recovery Coach with an M.A. in Counseling Psychology. She provides a compassionate and challenging approach for her clients while using coaching as opposed to therapeutic models to help survivors of childhood sexual abuse let go of the pain of abuse and finally feel normal.