Why is it so tough to let go of the pain of abuse and finally move on with your life?
My guess is that no one has ever taught you how your brain really works, nor have they given you the tools to work with it in a very smart way. You see, for things to really shift, you need a combination of both.

I've got you covered because this IS my specialty!

Every day I work with survivors to overcome the pain, anxiety and frustration that is the aftermath of trauma. And my 28-Day self-study program will show you how to strengthen and heal your brain in order unlock your most remarkable self.

---
Dear Survivor,
As a survivor of abuse myself, one thing I know is that it can feel like you are stuck in a broken time machine - one that won't bring you forward, but just keeps taking you back to the past.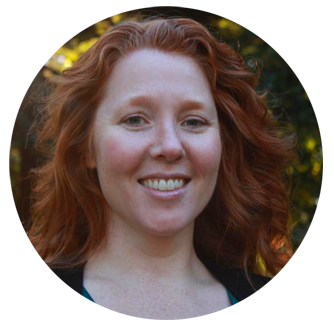 There have been times when my thoughts would antagonize me - so many moments when my life felt like it was being taken over against all attempts at normalcy and control.

Can you relate?

If so, I'm here to help you break free from the the torturous aftermath of sexual abuse. I want to help you repair the damage and pick up the pieces. After all, you deserve to feel in charge of your life again!

I know what it's like to spend years and years struggling as a result of abuse. Back in 2007, I said, "Enough is enough!" and turned all of my time, energy, and attention towards finding a way out of the pain from the past and into the life I really wanted.

What I discovered has been the missing piece for both me and my clients - it all starts with our brain.

I am so excited to share with you what my clients are calling THE ROADMAP to finally feeling in charge of their lives, understanding themselves for the first time EVER, and putting an end to the roller coaster of pain that results from sexual abuse.


With hope,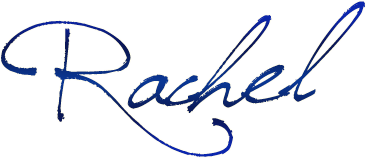 WHY THE BRAIN?
---
Because your brain is the resource center for your entire life! It is because of the brain that you feel, think, speak, move, act - it's so powerful.
The brain can and will change - once you teach it how to. And when used correctly, it can take you from broken to whole in just a short while.
It's the roadmap that unlocks the door to freedom from the struggles that come every day for survivors of sexual abuse.
BENEFITS OF THE PROGRAM:
---
I have developed a clear, step-by-step roadmap to help you:
FEEL MORE GROUNDED & LESS CHAOTIC

Hop off the roller coaster ride and enjoy more stability. (Get ready to take your dreams off the back burner and bring your visions into reality.)

BOOST YOUR CONFIDENCE

Abandon your doubts and improve your self-esteem. (When the challenges of life are easier to handle, you are free to believe in yourself and build better relationships.)

BREAK FREE OF TRIGGERS

Kick PTSD to the curb. (Liberate yourself to experience less stress, sleep better, and have more joy in your life!)

INCREASE YOUR ENERGY

Experience an increase in vitality, energy, and motivation. (Time to get moving on all those things you have been wanting to give more focus to!)
Plus, the most important one:
FINALLY FEEL IN CHARGE OF YOUR LIFE!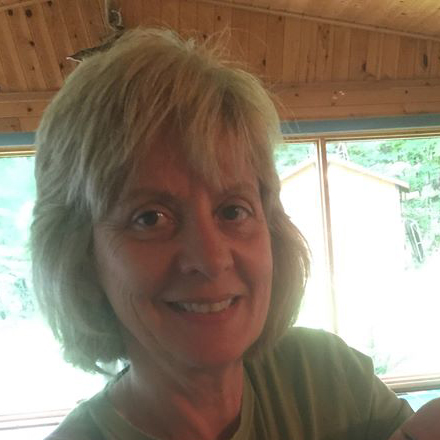 My life has been transformed by the work of Rachel Grant. After years of heartache, self doubt, and misery, Rachel has given me hope. She is a caring, knowledgeable, loving, effective coach. I have experienced much healing under her guidance. Nothing is hopeless or insurmountable with Rachel as my coach. After years of heartache, feeling overwhelmed and hopeless, I am changing, healing, feeling stronger than ever.

~Annette, Minnesota
SO WHAT EXACTLY IS THIS 28-DAY BOOT CAMP FOR THE BRAIN?
---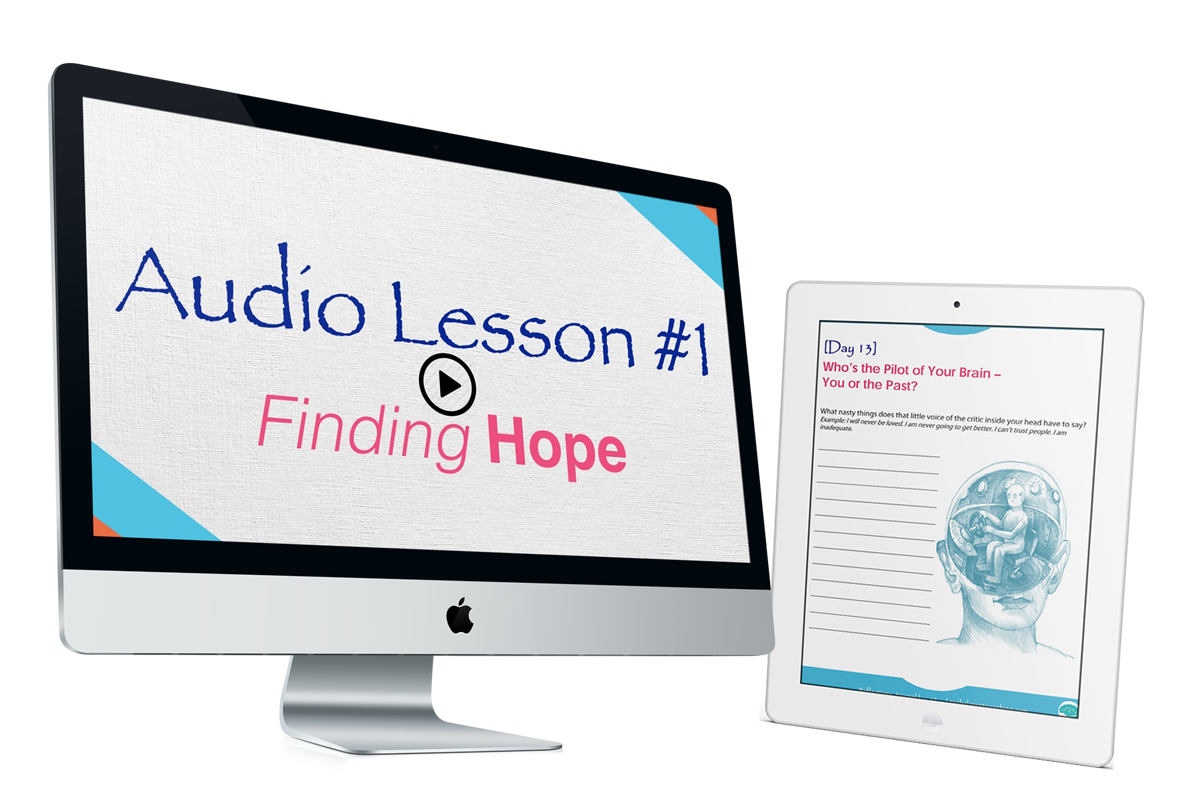 My 28 Day Boot Camp for the Brain is a self-study training program that blends cutting edge neuroscience with easily accessible brain boosting lessons designed to strengthen and heal your brain and unlock your most remarkable self!

There is no need to try and figure everything out on your own. In this program, you will receive the benefit of all the years of research and personal healing I've done - without all of the time and energy spent trying to do it alone. My mission is to end your feelings of frustration by teaching you practical, down-to-earth strategies that really make a difference.

The program starts the moment you sign-up!


Then, for 28 days you'll get an email every day that includes one of the following:


Vital articles to help you understand how your brain works


Easy-to-follow audio and video exercises for practicing do-it-yourself brain boosting drills


Hand-picked resources and practice tips to keep your newly formed brain connections firing towards healthier habits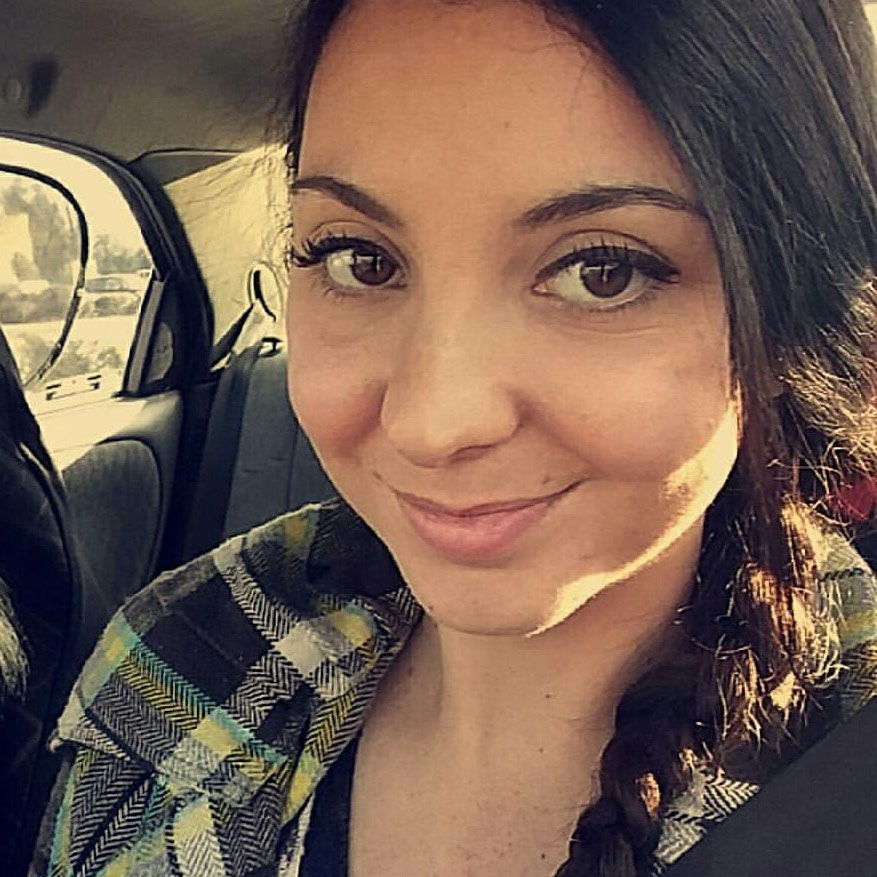 Before I enrolled in Boot Camp, I put self worth and healing low on my priority list. I wasn't sure where to start on my journey, but something had to be done. Through the guidance of this program, I gained the tools I needed to succeed at not only finding myself, but a healing process that could keep me moving forward in a happy and healthy life.

~Soraya, Alabama
REASONS YOU MIGHT NEED THIS RIGHT NOW
---
You've tried everything - books, therapists, groups - to get to the bottom of why you're still struggling to overcome the past. (Because even though you've made some progress, something is still not right.) You are sick and tired of going around and around the same mountain and want something that actually works!
You wake up with a sense of dread each day. You feel hopeless and full of despair much of the time, and wonder if you're ever going to be able to heal. You may even be thinking that you are just too broken, too damaged to ever feel better. I promise you - that is not true! When you have the correct tool for the job, healing becomes less confusing and way more doable. That's exactly why you'll be learning strategies you can apply that will help you feel more empowered right away.
You are easily triggered and shut down or feel numb a lot of the time. You're constantly on-guard, wondering when you'll "lose it again". All of that is so draining! You might often feel exhausted and unmotivated.
You find it difficult to express yourself and most days would prefer to stay at home and hide under the covers. You feel isolated and disconnected.
You find yourself repeating the same patterns over and over again, like lashing out, trying to control others, self-sabotaging, not trusting, avoiding connection ... the list is long!
HERE'S WHAT YOU'LL LEARN & PRACTICE OVER THE 28 DAYS
---
There are 8 circuits to the program
Each circuit consists of an article and reflection exercises, an video lesson, and a practice day.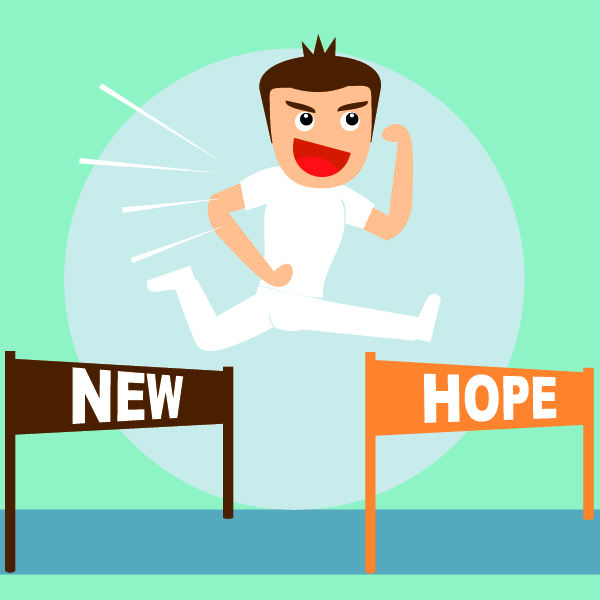 Overcome Hopelessness
The first step in any journey is clearing away doubt, frustration, hopelessness and despair. Learn how to put a lid on your "inner critic and doubter" so you can take risks and move forward.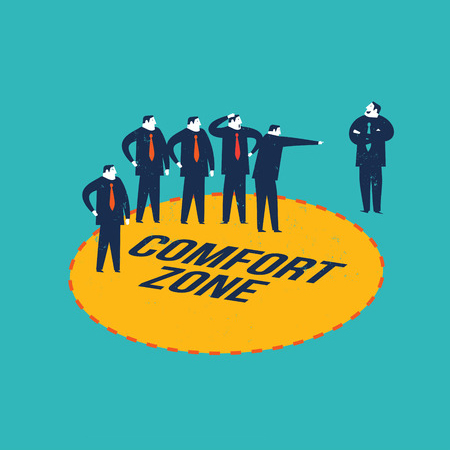 Set a Foundation for Change
Learn 5 simple strategies that will take you from novice to master when it comes to implementing all of the brain boosting skills you'll learn.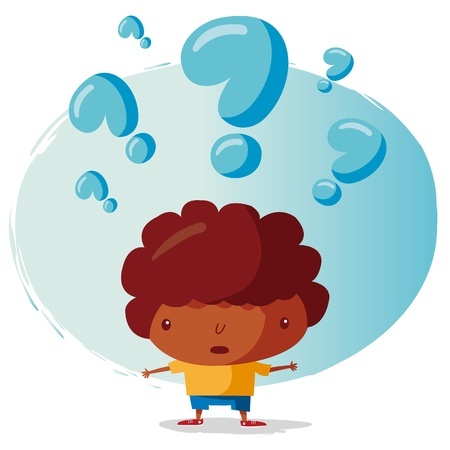 Create a Clear Vision
The next step is making sure you're clear about where you want your healthy brain to take you! Learn why shifting your focus from trying to "stop" negative thoughts to "starting" new behaviors is the key to real transformation.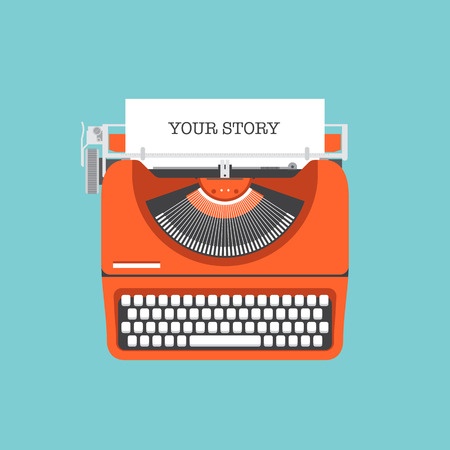 Discover the "Real" You
The true place to begin transformation is by noticing what we say and shifting our language. We need to start new habits around what we say, as opposed to putting all the focus on what we do or don't do. In this circuit you'll learn powerful skills that will help you use language to shape your character and transform your experiences.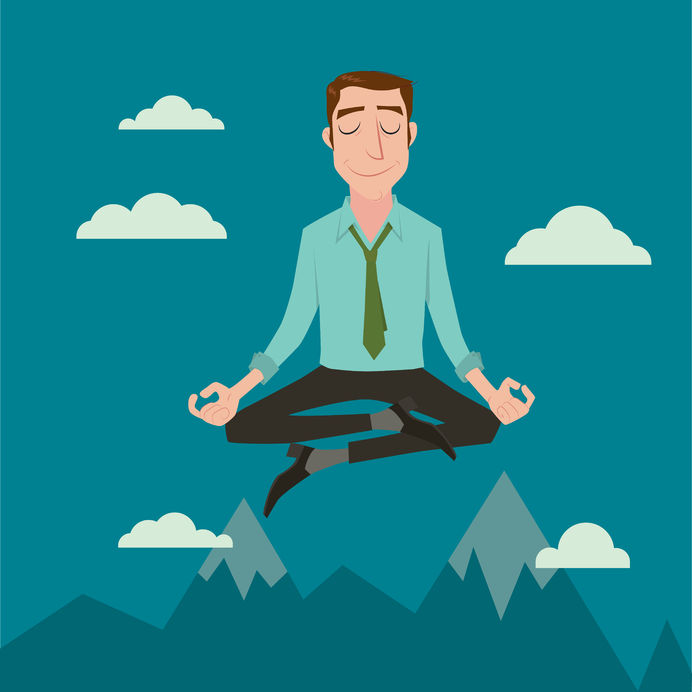 Get Off the Roller Coaster
Everyday we shape who we are by what we think. I'm going to show you how to put your hands back on the steering wheel of your brain so that you are in charge of it rather than it being in charge of you!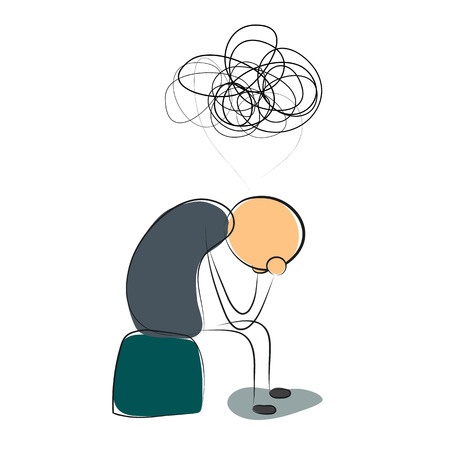 Identify Your Negative Beliefs
So small yet so powerful: neurons are responsible for memory processing and your ability to cope with stress. They also determine the patterns we fall into over and over again. I want you to really understand how the brain is impacted by abuse so that you will then know exactly how to heal it.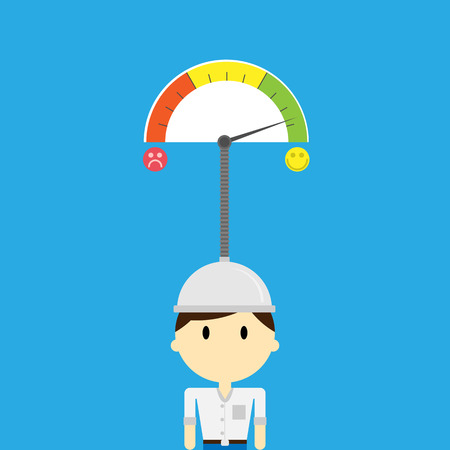 Break Free of Triggers
You will learn a 4-Step process that will help you immediately identify a negative belief, challenge it, and retrain the brain so you can put an end to the merry-go-round and finally get on a ride you really want to be on - a healthy, happy life.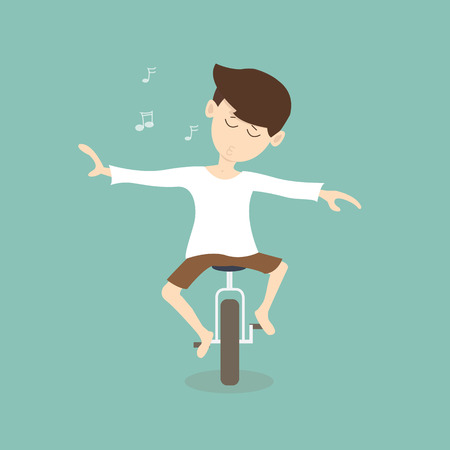 Find Joy
I will share with you some of my favorite brain boosting strategies that will help you put an end to spending everyday dealing with triggers, coping, and just getting by so that you can feel relaxed, confident, joyful, and able to have the life you've always dreamed of.
HAPPY HEALTHY BOOT CAMP BONUSES
---
SECRET FACEBOOK GROUP

When you sign-up you'll get an invitation to join the "28-Day Boot Camp for the Brain" Secret Facebook Group. Here you can share your experiences and get support, encouragement and share in the community.

FACEBOOK OFFICE HOURS

I will hold weekly online conversations so we can touch base and make sure that you're on track. On top of that, you will have lifetime access to these conversations so you can continue to receive support even after you complete Boot Camp!

BONUS TRAININGS

After the 28-Days are over, you will not be left hanging. You'll get a series of practice tips and even a few surprise bonus trainings to help you take what you've learned and use it in your day-to-day life.
Are you ready to kick PTSD to the curb?
START YOUR BOOT CAMP TODAY
2 Payment Options to Choose From:
One-Time Payment Of:
$197usd
30-Day Money Back Guarantee*
Two Monthly Payments Of:
$99usd
30-Day Money Back Guarantee*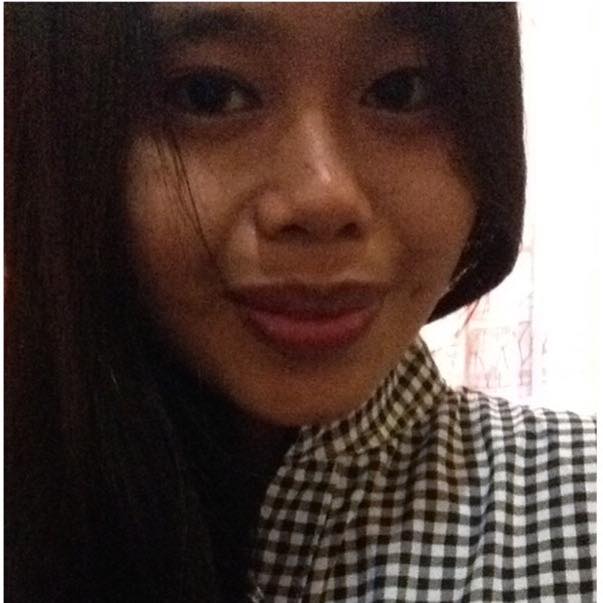 Boot Camp for the Brain unwraps essential skills in transforming the brain and to finally live in reality. It provides easy-to-understand lessons and practical applications. I'm more confident and I learned to trust myself.

~Marla, Philippines
WHO I AM & WHY I CREATED THIS PROGRAM FOR YOU
---
I'm Rachel Grant and I'm a Beyond Survivor!

I am the owner and founder of Rachel Grant Coaching, a Sexual Abuse Recovery Coach, and the author of Beyond Surviving: The Final Stage in Recovery from Sexual Abuse. I also hold an M.A. in Counseling Psychology. I provide a compassionate and challenging approach for my clients while using coaching as opposed to therapeutic models. I am also a member of San Francisco Coaches and CSA Survivor Force.

I bring to the table a passionate belief that my clients do not have to remain trapped or confronted daily by the thoughts or behaviors that result from abuse. Through my own journey of recovery from sexual abuse,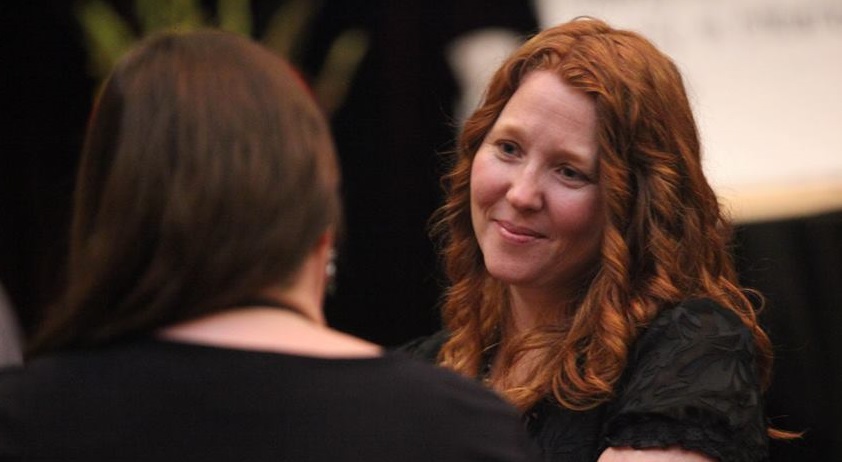 I have gained insight and understanding about what it takes to overcome abuse. This makes it possible for me to relate to and appreciate your struggles intimately.

Based on my desire to foster community, intimacy, and connection, I have dedicated much of my time to understanding relationships and communication and how they are impacted by abuse. For me, how we are relating to others is crucial to improving the overall quality of our lives. In addition to the lessons I've learned along the way, she has attended various lectures and trainings to further hone her skills.

Over and over again, since 2007, my private one-on-one clients have thanked me for breaking down some pretty complicated scientific concepts into fun, approachable, and easy-to-understand lessons with lots of practical takeaways.

My clients have told me that the knowledge gained and the simple exercises they've practiced in this program have dramatically impacted their lives. Some have gone so far as to say it has "saved their life."

This 28-Day Boot Camp was created because I want everyone to, at the very least, know how to practice the basics when it comes to their brain.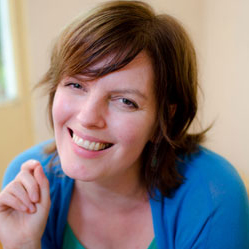 Rachel has thought through a curriculum that really helps you to learn the key skills you need specifically as a sexual abuse survivor.

Sasha Cagen - Beyond Surviving Graduate & Author of Quirkyalone
GOT QUESTIONS? ASK AWAY!
---
Write coach@rachelgrantcoaching.com and I will help you out. I will do my best to get back to you within 24 hours, if not sooner.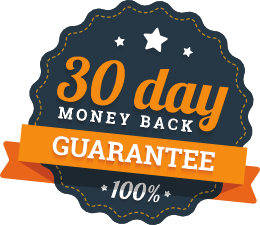 30-DAY MONEY BACK GUARANTEE:

To be eligible for a 100% refund, you much complete the full 28-Day Boot Camp for the Brain program and
complete an exit interview survey.
FAQs
---
This is a great question. Lot's of folks have asked me about this -- "What if I freak out? Isn't participating in this program going to bring up all sorts of memories and triggers? I'm scared I'm going to get overwhelmed and not be able to handle it!"

I absolutely understand this fear. Especially given the experiences I've had of seeking out help only to be re-traumatized. I want you to know that I'm going to be guiding you through this training in a very step-by-step way and I'm going to be teaching you powerful strategies that actually counteract triggers. So, what's awesome is that you can immediately use these strategies right away if you start to feel overwhelmed or triggered!

And, more than that, I'm only an email or Facebook post away and will always be there to support you!
The Facebook group is "secret". This means only members of the group can see you are a member and see what you post in the group.

The first benefit of joining the group is that you will have the opportunity to share your insights and challenges and get direct support from me and others. In fact, participants of Boot Camp who post daily to the group achieve far greater results. Secondly, you'll gain access to the weekly Facebook office hours, which gives you another way to connect with me and other survivors. I've heard from participants that this weekly check-in does wonders for helping them stay focused and feel not so alone.

You will be entering into a safe and protected space. A space in which you will be respected and never asked to do anything you don't want to do. So I hope you'll take full advantage of all of the support that is available to you by joining the Boot Camp community.

But it is always your choice! If you decide not to join the Facebook group, we can still connect via email to make sure you get the support you need.
Man do get it! I often hear, "Rachel, this sounds great and I'm curious, but there is also a part of me that feels a bit hopeless at this point. I've tried so many things. What difference can this program really make?"

With every part of who I am - I get that. In fact, the very reason why I do these programs and support survivors in healing is because that's exactly how I felt at one point. What I want you to know more than anything is that you are not too broken, you are not unfixable and I am going to do everything I can to make this time incredibly valuable for you by sharing some of the best information I have that has helped me and hundreds of survivors get off the emotional roller coaster, put an end to PTSD, and release trauma and the pain of the past.

And, if you are not satisfied, there is a 30-Day Money Back Guarantee*
Coaching

Therapy

Action Oriented
Thoughts/Feelings Oriented
Tools:

Inquiry
Listening
Accountability
Reflecting
Requests
Confronting
Goal-setting
Interpreting
Strategic Planning
Diagnosing
Since this is a coaching program and not therapy, this means that every single circuit ends with, "Okay, now go out and practice this skill or tool" rather than, "Our time is up. See you next time." This was one of my biggest frustrations with therapy. I felt like I spent weeks and weeks talking but not getting anywhere. To be sure, therapy is an important part of the journey, but if you're done just talking about what happened and are ready to do something about it, then this program is for you.
This is an online program, which means all of the content will be delivered right to your inbox. You will get one email a day that includes one of the following:
Vital articles to help you understand how your brain works
Easy-to-follow audio and video exercises for practicing do-it-yourself brain boosting drills
Hand-picked resources and practice tips to keep your newly formed brain connections firing towards healthier habits
The best part is, you will have lifetime access to these materials, so you can always go back and review any time!
No way! I promise you, if found a way to heal all of the areas of our lives that are impacted by abuse in 28 days, I would absolutely shout it from the roof tops!

So, I'm going to be totally transparent and honest with you - this 28-Day Boot Camp for the Brain is a foundational course that I've built by drawing on skills and tools that I teach in my Beyond Surviving program, which does take on the bigger task of addressing a broader range of topics such as shame, trust, communication, anger, fear, vulnerability, sexuality, forgiveness, and more.

With that said, there is so much to gain by participating in this program! Here are some of the outcomes past participants have reported:
I expected to learn more techniques to change my brain. My expectations were exceeded. I enjoyed the process, it was not overwhelming, but did require a commitment and effort.
I have gained more distance from the critic, healing has occurred to change the critical self talk. It feels more remote, as though I am able to separate from the terrible mean, disheartening, defeating self talk.
I learned that I am in charge, I don't need to feel powerless, or at the mercy of the past, or those who chose to abuse me. Nothing was wrong with me, only them.
Confidence! I've discovered how to transform the negative beliefs about myself.
My expectations were to get a better understanding of who I am. I was stagnant, and I was catapulted through this program, this was and is an answer to my prayers.
It's starting to sink in that I am lovable.
A big part was just knowing Rachel was on my side and that she genuinely cared to see me healed. I'm not feeling as lonely and am taking baby steps to connect with others who truly care about me.
DISCLAIMER
When accessing health and healing information from any content on Rachel Grant Coaching's program and/or site(s), users acknowledge that Rachel Grant Coaching has made reasonable efforts to verify the accuracy of the information, but does not guarantee any result(s).

USERS EXPRESSLY AGREE THAT THEIR USE OR INABILITY TO USE THE 28 DAY BOOT CAMP FOR THE BRAIN PROGRAM IS AT THEIR RISK. Testimonials and/or endorsements on Rachel Grant Coaching's sites have not been scientifically evaluated. Results experienced vary significantly. Statements outlined on Rachel Grant Coaching's sites are simply opinion.

30-DAY MONEY BACK GUARANTEE: To be eligible for a 100% refund, you much complete the full 28-Day Boot Camp for the Brain program and complete an exit interview survey.
---




Terms & Conditions | Privacy Policy
© Rachel Grant Coaching 2016