ISN'T IT TIME THE PAST
WAS REALLY THE PAST?
It is absolutely possible to leave the pain of abuse behind.
READY TO GET STARTED?
HERE'S HOW YOU AND I CAN WORK TOGETHER:
---
START HERE: DOWNLOAD YOUR FREE GUIDE
---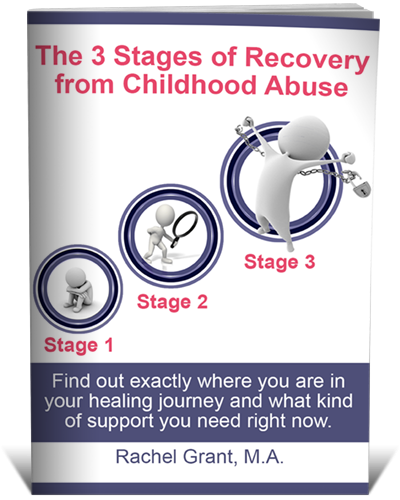 The road to recovery is much easier when you know what stage you're in and what to do next.

In this free report, you'll learn:
How to identify which of the 3 stages of recovery you're in
What issues you must resolve to move to the next phase
What kinds of support will help you move forward as quickly and completely as possible
GET YOUR COPY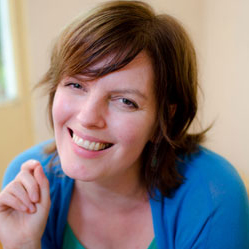 Rachel has thought through a curriculum that really helps you to learn the key skills you need specifically as a sexual abuse survivor.

~Sasha Cagen - Beyond Surviving Graduate & Author of Quirkyalone
28-DAY BOOT CAMP FOR THE BRAIN
---
This is a self-study training program that blends cutting edge neuroscience with easily accessible brain boosting lessons designed to strengthen and heal your brain and unlock your most remarkable self!

The program starts the moment you sign-up.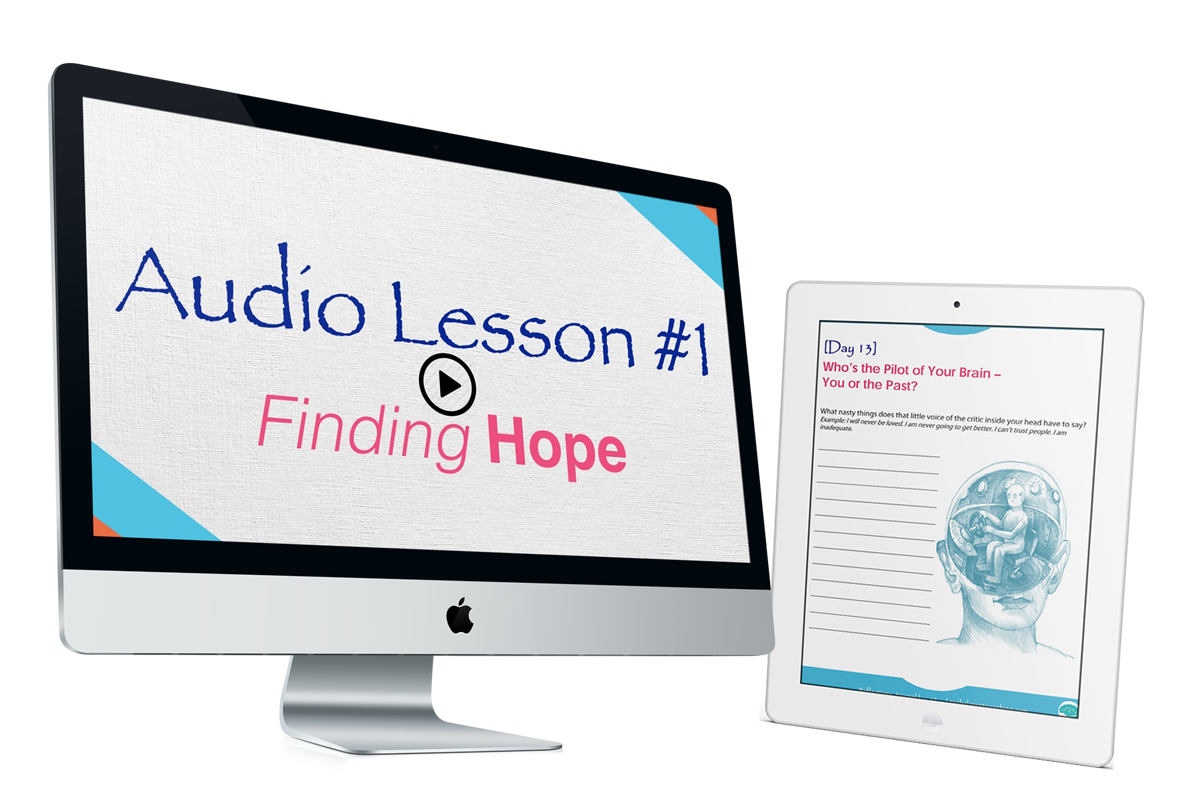 Then, for 28 days you'll get an email every day that includes one of the following:
Vital articles to help you understand how your brain works
Easy-to-follow audio exercises for practicing do-it-yourself brain boosting drills
Hand-picked resources and practice tips to keep your newly formed brain connections firing towards healthier habits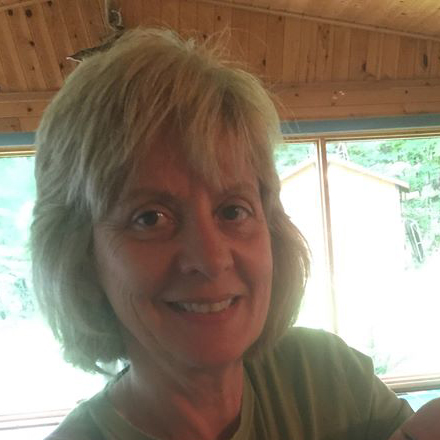 My life has been transformed by the work of Rachel Grant. After years of heartache, self doubt, and misery, Rachel has given me hope. She is a caring, knowledgeable, loving, effective coach. I have experienced much healing under her guidance. Nothing is hopeless or insurmountable with Rachel as my coach. After years of heartache, feeling overwhelmed and hopeless, I am changing, healing, feeling stronger than ever.

~Annette, Minnesota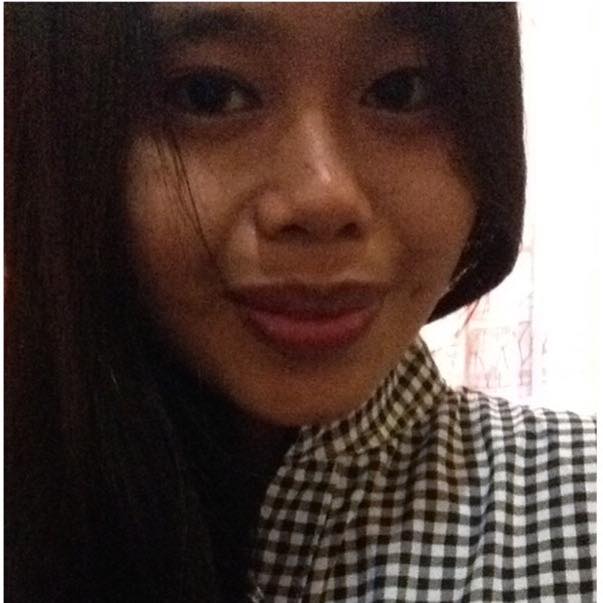 Boot Camp for the Brain unwraps essential skills in transforming the brain and to finally live in reality. It provides easy-to-understand lessons and practical applications. I'm more confident and I learned to trust myself.

~Marla, Philippines
BEYOND SURVIVING GROUP PROGRAM
---
Join me and fellow survivors for this down-to-earth and transformational group program!
This 16-week program will give you the tools and knowledge you need to heal in the seven critical areas of life that are impacted by abuse and is perfect for you if you are in a "Let's just get it done!" place in your healing journey.

THIS PROGRAM INCLUDES:
Sixteen interactive 90-minute "Get Your Life Back" training calls that focus on seven critical areas of life that are impacted by abuse
Four 30-minute "Sharpen Your Skills" sessions with a trained Beyond Surviving Coach to help you fully integrate what you are learning and ensure you get the most out of the program by connecting with someone who has graduated from the program
Four 15-minute "I Need Help Now!" laser sessions with me one-on-one for those moments when you need some additional support to stay on track or deal with life
A special invitation to join my monthly 60 minute "You're Not Alone" Q&A call where you will be able to ask questions, receive additional support, and connect with others in the program
Lifetime membership to the Beyond Surviving Facebook Group
A recording of each training call
Special surprise bonuses!
It's time for you to take the next step towards healing!
GROUP PROGRAM GRADUATE - KRISTY
---
Submit your application today!
BEYOND SURVIVING ONE-ON-ONE PROGRAMS
---
This 8-month intensive program is specifically designed for survivors of childhood sexual abuse who are sick and tired of feeling broken and unfixable, and are ready to let go of the pain of the past and finally move on with their lives.

Whether you have spent a minimal amount of time in treatment, therapy, or healing, or you have multiple areas in their life where things just aren't working, or you have spent a significant amount of time in recovery, but just haven't quite cracked the code on how to finally let it all go and move on and you mainly need specific tools and skills but are otherwise functioning and getting on -- I've got something for you.

In these private session, you'll get the missing pieces, skills, and tools that you missed because you were being abused.


We'll heal the your brain and unlock your fullest potential.
| | | |
| --- | --- | --- |
| 16 Individual "Get Your Life Back" Sessions (two 55 minute sessions/month) With me as your guide, champion, and teacher | | |
| 8 Monthly "You're Not Alone" Group Coaching/Q&A calls (60 mins) Connect with other Beyond Survivors and get your most pressing questions answered | | |
| 15-minute "I Need Help Now!" Laser Sessions (per month via phone/Skype) Extra support for those moments when you need some additional support to stay on track or deal with life | 2 | 3 |
| 7 "Dive Deep" Breakthrough Sessions (55 minutes) (to be used within 8 months) Focused attention is given to an area of your choice to bring about radical transformation | | |
| 1-hour "This Is How You Tick" Assessment Understand your personality type and how to use this to help you understand yourself, relate to others, end discomfort and miscommunications | | |
INCLUDED IN ALL PROGRAMS
Unlimited Email Support Receive encouragement, get your questions answered, just check in and feel seen and heard
Free Beyond Surviving Guidebook (digital copy) Based on my own personal journey and training in counseling psychology as well as neuroscience, the guidebook provides a roadmap for our amazing journey together
Beyond Surviving Toolkit A robust and proven system that includes communication, relationship, mindfulness, and life skills that will help you live powerfully in every area of your life
Supplemental Videos & Articles Access to the best videos and articles from other experts in the field to deepen your journey and understanding in key areas of recovery (as well as to have some fun!)
Graduate services including Alumni Access Ongoing support even after you complete the program including monthly & yearly check-in plus access to alumni events
PRIVATE CLIENT GRADUATE - TONI
---
START YOUR JOURNEY TODAY
---
Your first step is to complete a brief application to receive a complimentary Discover Your Genuine Self session.
During our time together, we will:
Discover the #1 belief that blocks you from letting go of the past and moving on with your life
Create a vision of the person you will be once you strip away the lies and pain of abuse
Identify your fears and doubts that keep you from achieving this vision
Learn the powerful actions that will move you from feeling burdened and broken to finally feeling free and normal
Decide if the Beyond Surviving program is the best next step for you
SUBMIT YOUR APPLICATION TODAY!
---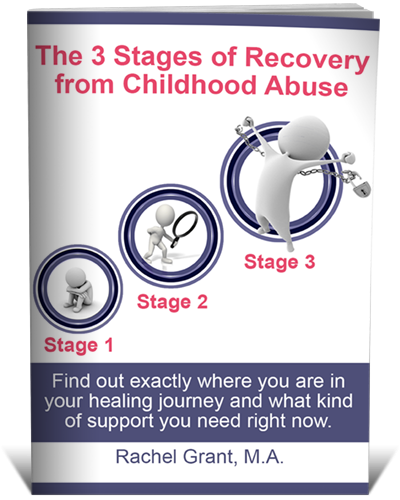 Sign up for my free guide so you can stop spinning your wheels and instead navigate your way through each stage of recovery with ease and clarity. Get the support you need today!
GET YOUR COPY